Find your next role at the latest Pitching for Management event in Oxford on 8 October 2013 at 5.00pm - 8.30pm.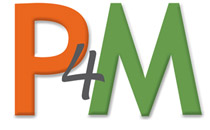 At these events, exciting start-up and entrepreneurial businesses present their companies and the roles available to a room of senior quality business professionals. The roles on offer range from sales, marketing and finance board positions to mentorships, chair, CEO and non-executive director positions.
The roles can be full or part time. Some offer paid remuneration and all packages offer additional rewards such as sweat equity, share options, commissions and bonuses.
If you think you could make a significant difference to a fast-growing company, then this is the event for you. The networking is also highly recommended.
ROLES ANNOUNCED - these are just two of the exciting businesses that will be pitching
Innovative Sports Centre which is growing fast and popular in the busy Bristol Centre is urgently seeking help with funding applications and with good contacts and experience within the Leisure/Sports industry.  Ideally an NED role with a tailored package on offer when future investment is secured, full or part-time within the South West area.  A young enthusiastic team with a new approach to fitness which is motivating and refreshing are keen to expand the business
We bring to market an inclusive Online Bank, leveraging new payment technologies to deliver an innovative and holistic portfolio of highly competitive financial services. We provide clear money management advice and simple affordable banking services for the nine million private individuals in the UK who do not have full access to mainstream financial services. The founders are now looking toidentify an executive leadership team with the vision and business acumen to establish an enduring brand and build a high growth and high value Online Bank. Following completion of the first round of funding, expected within 90 -120 days, remuneration offered will  include Salary, Bonus, Equity and executive level benefits to attract and retain the best and motivate great individual and team performances. The opportunity is to write the future of the financial services market
Agenda
17.00 : Registration & soft drinks
17.30 : Introductions Modwenna Rees-Mogg
17.35:  Welcome from our hosts at Critchleys
17.40 : Guest Speaker
17.45 : Pitching Companies
18.15 : Break
18.25 : Guest Speaker
18.30 : Pitching Companies
19.00:  Networking and nibbles
20.30:  Finish
Hope to see you there.  If you are interested in pitching at one of the events, please call the AngelNews team on 01761 452248. 
Book your place now by clicking this link